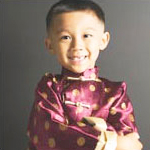 Chinese New Year
January 28, 2017 marks the beginning of the year of the Rooster on the Chinese Lunar Calendar.
Party Invitations
Write invitation on home-made paper lantern (use red construction paper) or design in shape of Chinese dragon or animal of the year. Decorate with photos or pictures from a China travel brochure, magazine or web site. Write "Gung Hay Fat Choy!" (Happy New Year).
Party Decorations
Decorate with Chinese lanterns (bought or made), China travel posters and Chinese zodiac pictures or drawings.
Games & Activities
Learn the Chinese zodiac, read Chinese children's books, and have a Chinese dragon parade and set off snap & pops or party poppers (safe fireworks) to ward off evil spirits.
Arts & Crafts
Make paper Chinese lanterns and good luck signs (small paper signs with words, such as health, peace, happiness, prosperity). Decorate zodiac animal masks and modeling clay dragons. Make a giant Chinese dragon out of boxes, paper or cloth.
Party Refreshments
Serve Chinese take-out food, fortune cookies, mandarin orange slices over ice-cream and caffeine-free tea.
Party Favors
Send guests home with chopsticks, a red envelope with money inside (a Chinese tradition) or a small plastic or stuffed animal of the year.