Party Shopping List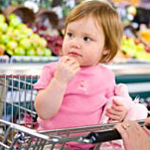 Use the list below to help you keep track of items you may need for your child's party. First check off the items you already have and the items you know you can borrow (note who you plan to borrow a particular item from). Then X out the items you don't need for your particular party.
That leaves you with the items you plan to make or buy. These two categories are usually related, because you often need to buy supplies for items you make. Note where you plan to buy each item and when.
If you have a large party store in your neighborhood, stop there to see what they have that will work well with your party theme. Party supplies can be found at large discount stores (Target, Walmart, etc.), grocery stores, and on-line.
Item
Have
Borrow
Make
Buy
Don't
Need

Stationary

invitations (pre-made) or paper, pens, stickers, etc. for homemade
thank you notes (pre-made) or paper, pens, stickers, etc. for homemade
other

Party Ware

tablecloths
plates
napkins
cups
utensils (forks, spoons, knives)
other

__________
__________
__________

Decorations

balloons – helium or regular
banners & signs
streamers
confetti
other

__________
__________
__________

Favors

favor bags
favor items

__________
__________
__________
__________
__________

Food

cake or cupcakes (pre-made)
cake or cupcakes (home baked

cake mixes
icing and decorations
oil or butter,
eggs
muffin liners (if cupcakes)

icecream
candy
drinks (juice, soda, etc.)
ice
snacks

__________
__________
__________
__________
__________

other

__________
__________
__________
__________
__________

Misc.

serving dishes (trays, platters, baskets)
serving utensils
cake pans or muffin tin
candles
matches
still camera (with good battery)
film
video camera (with charged battery)
video tape
tables
chairs
icechest
other

__________
__________
__________
__________
__________

Activities Supplies

__________
__________
__________
__________
__________
__________
__________
__________
__________
__________

Other

__________
__________
__________
__________
__________