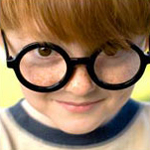 Favorite Character Party
If your child is a big fan of a book, TV, or movie character, you can build a party theme based on the character. The possibilities are endless, but generally fall into two categories: the classics and hot trends. The classics are characters that have been around for years and are likely to be around for many years to come. Hot trends are characters that are sizzling hot right now due to a recently released movie, popular video game or some other pop culture phenomenon. Fun Character parties include:
Party Invitations
Buy personalized birthday invitations or make your own using an image and catch phrase of the the character.
Party Decorations
Decorate with personalized party banners, character theme partyware, helium balloons and toy versions or posters of the character.
Games & Activities
Play common party games, with a twist to fit the character theme of the party. For example, 20 questions using topics/words associated with the character, a themed version of variation of duck-duck-goose (Bert-Bert-Ernie), pin something on the character, or Simon says, but using the name of the character. If your budget permits, you may be able to hire an entertainer who dresses like the character.
Arts & Crafts
Have guests make modeling clay or play doh figures, design a collage related to the character or draw a group mural of where the character lives.
Party Refreshments
Incorporate any favorite foods of the character. Serve cheese cubes, fruit kabobs, popcorn. Decorate a cake or cupcakes with character figures.
Party Favors
Fill favor bags with stickers or plastic figures of the character, blowing bubbles and fruit leathers.