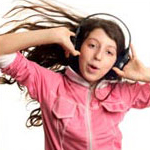 Fabulous 70's Party
Think of the 70's as wild colored polyester, mood rings, pet rocks, smiley faces, disco, Bee Gees music, Saturday Night Fever, and Charlie's Angels. Have a 70's party at home or at a local roller skating rink (a popular 70's hang-out)
Party Invitations
Buy personalized birthday invitations or make invitations with photos from the era, such as John Travolta, the Bee Gees, Charlie's Angels, or President Nixon. Encourage guests to wear 70s gear (bell bottoms and polyester shirts.
Party Decorations
Decorate with a disco ball or Saturday Night Fever, MASH, or Charlie's Angels posters.
Games & Activities
Design a game of 70's trivia with pop culture and historical facts. Play 70s music and teach 70s line dances like the hustle and the bus stop.
Arts & Crafts
Decorate pet rocks with yarn, wiggle eyes, and markers. Do 70s make-up (blue eye shadow and pink lip gloss)!
Party Refreshments
Serve 70s favorites like hamburger helper, sloppy joes, quiche, tater tots, rice-a-roni, chex party mix, pop tarts, jello or a smiley face cake.
Party Favors
Give guests mirror ball key chains, lip gloss, mood rings, smiley face key chains, balls, or charms.