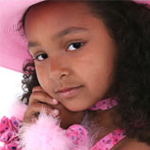 Diva Party
Celebrate like a celebrity with a Diva Party. The party can be generally glamourous or focus on your child's favorite singer or movie star.
Party Invitations
Buy personalized birthday invitations or make invitations with a photo of your child all glammed-up with movie star glasses and a feather boa. Or make inviations in the shape of a Hollywood walk of fame star with your child's name written in glitter pen.
Party Decorations
Decorate with a personalized party banner, balloons, streamers, and confetti in hot pink and silver and posters of your child's favorite celebrities.
Games & Activities
Play dress-up for a fashion show or photo shoot. Have Karaoke singing or dance lessons.
Arts & Crafts
Decorate a picture frame with beads and ribbons. Make a collage of favorite celebrity photos.
Party Refreshments
Serve finger sandwiches, baby carrots with dip, fruit kabobs and sparkling apple cider. Decorate white cupcakes with multi-colored sugar or star shaped sprinkles.
Party Favors
Fill favor bags with hair accessories, nail polish, stickers, and blowing bubbles.